Welcome to Rothley Lodge Dental Practice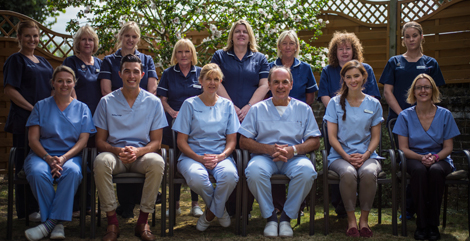 At Rothley Lodge Dental Surgery our dental team always aim to provide a friendly and professional standard of care and service to our patients. Rothley Lodge is the oldest practice in Staines and has been responsible for looking after the dental welfare of families going back many generations within the Staines area and beyond.
The Team at Rothley Lodge is at its heart a family dental practice. We have patients in some families from four generations and even within the dental team ourselves we have Drs Nick and Jenny Chard as well as their son Dr Simon and daughter-in-law Dr Meghan Chard. read more…
How can we help your smile?
Email us for more information about these treatments…
---
Case Study of the Month
Before
After
Rothley Lodge Dental Practice

I had straightening, whitening and bonding and now I'm really happy with my smile!

- Alex -